Board of Directors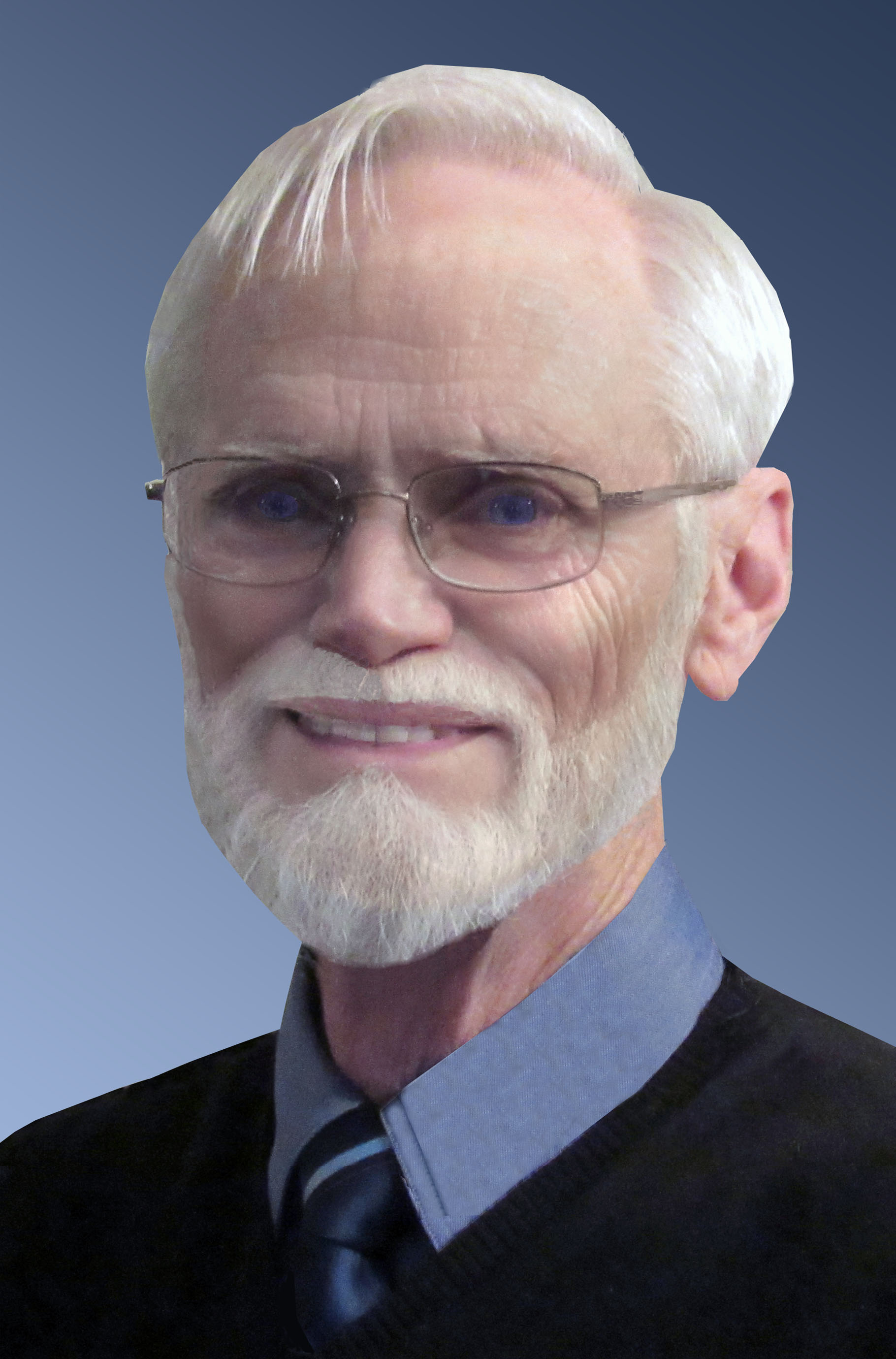 Alex Havasy, President
Alex Havasy, a member of the Humanist Community since 1990, has served on the board several times, has been editor of the newsletter since 2013, and is a member of the Program Committee. He joined the board in June of 2016 and has served as recorder since then.
Alex moved to the bay area in 1972 and worked in the electronics industry for 31 years before retiring. In 1995, he and Sena were married in a Humanist Ceremony at the American Humanist Conference in Phoenix, Arizona.
In April of 2017, Alex was awarded the Lifetime Achievement Award by the Humanist Community in Silicon Valley.
Alfred Jan OD, MA, Vice-President
A practicing optometrist, Alfred believed in humanist principles dating back to his Unitarian Church days as an early teen. As a freshman at the University of California at Berkeley in 1967, he supported the anti-war and anti-draft movements and was a card-carrying member of Students for a Democratic Society (SDS).
During the 1980s to the mid-1990s, Alfred published freelance art criticism and earned a Master of Arts degree in Philosophy with an Aesthetics emphasis. He was active in the artworld by participating in panel discussions on art and criticism at many San Francisco Bay Area art colleges and art departments, and curated an exhibition titled "Stage Presence: Sculpture as Used in Performance".
Starting from 2001 to the present, Alfred compiled and edited six collections of mystery and detective stories from the pulp magazines of the 1920s, 1930s, and 1940s. These can be found on his Author's Page on Amazon.
Alfred recently joined the American Humanist Association and the Humanist Community in Silicon Valley, because he felt this organization suits his need for cognitive value and his desire to further the cause of humanism.
Greg Alexander, Treasurer
Greg Alexander is a longtime member of the Humanist Community.
Matt Courtney, Recorder
Matt Courtney has been an active member of the secular community for over a decade. In 2013, after accepting a new engineering job at Google, he moved to the Bay Area. Since then, not only has Matt been active with the Humanist Community in Silicon Valley, he is also an organizer of the Silicon Valley Skeptics group, and cohost of Encyclopedia Podcastica, a podcast about science and technology.
When Matt is not supporting the secular community, you can find him painting and carving stone. Every once in a while, one of his works of art make an appearance at Humanist House.
Pam Erwin
Pam Erwin worked as a social worker for forty years following graduation from Tulane University with a masters degree in Social Work. She worked for several public and private agencies in children's services, reunification services, adoption and foster care. The latter half of her career focused on adult social services including investigating allegations of abuse and neglect for Adult Protective Services.
Pam is divorced and has two grown sons and three grandchildren. She was raised a Methodist and attended the Unitarian Church before joining the Humanist Community approximately 12 years ago. In addition to her current board service, she has served on the membership and social action committees. Pam enjoys golf, walking, and exercise dance classes. ("I tried to get away with not writing this but they insisted!!")
Ray Sundby, BSEE, MBA
Ray is currently employed as a Senior Development Engineer with a small Tech
Startup in Fremont. He has had a diverse career designing and implementing
automation and processes for manufacturing and facilities. Highlights include
work related to electronic and optical products, automobiles, plastic and rubber
products, medical devices and pharmaceuticals. Facilities work achievements
include improving energy efficiency and safety at two of the US Antarctic
Program's three research facilities in Antarctica during 5 years as the Winter
season Facilities Engineer.
Ray has provided volunteer services with a range of organizations throughout his
adult life. 25 years of Mountain Rescue with a large and very active group in
Colorado, and holding the position of Group Leader for several years was one of
the main activities. Volunteer fire fighting in a Colorado mountain fire
protection district, and holding the position of Fire Chief was another main
activity. Other volunteer activities and groups include the Red Cross, blood
donation, trail maintenance for CA State Parks and helping at 2nd Harvest Food
Bank.
The first part of Ray's life was spent following Lutheran traditions, but often
doubting the religious teachings. There was no exposure to the teachings of
other religions. Much later in Ray's life his informal study of other religions
led him to realize that none of them were believable. 5 years of long Antarctic
winters, living and working alongside world class scientists left ample time for
reading and reflection. Ray feels that HCSV values currently align very well
with his own.
Herman Winick
Paul Gilbert, Immediate Past President
Paul Gillbert has served the Humanist Community in a variety of capacities over many years, including as Executive Director, and as President of the Board.
Now retired, his career included twenty years in higher education and twenty plus years in financial services. His formal education includes an undergraduate degree in history and a graduate degree in theology which confirmed his commitment to humanism. A political junkie, he has been active in social justice issues all of his adult life. He has served on the board of the ACLU of Northern California, the Mid-Peninsula Chapter of the ACLU, the Peninsula Peace and Justice Center, the Urban Ministry, and the Community Working Group in Palo Alto.
Arthur Jackson, Past President
Arthur Jackson is a longtime past president of the Humanist Community in Silicon Valley. He came to this area in 1969 to experiment with developing a model chapter to help American Humanist Association chapters become more firmly based by employing a full time paid executive director of the chapter. He has been active in the American Humanist Association since 1962, worked as assistant director from 1965 to 1969.
Arthur is the author of numerous articles and two books, The Humanist Chapter of the Future and The Future of Humanism (1982-1993), and How to Live the Good Life: A User's Guide for Modern Humans (2011). For him, humanism comes closest to what is needed to change the world for the better, so he has spent the bulk of his life working to improve and advance it. Email: Arthur AT ArthurMJackson DOT com
Executive Director Emeritus
Debbie Allen joined the Humanist Community in Silicon Valley as its executive director in October of 2016, and departed from that role in the spring of 2018. She continues to be aware of our activities, and occasionally contributes suggestions and ideas to HCSV.
Debbie has been a board member of the American Humanist Association since 2013. She currently serves as secretary of the board, and chairs the Chapter Services Committee, which supports local humanist groups through services, materials, publicity, and grants. Her primary interests lie in nurturing grassroots efforts to promote humanism, and in creating easily accessible humanist education programs for children and families. She also serves as president on the board of the Humanist Society, an adjunct program of the AHA that certifies and educates Humanist Celebrants
Debbie has been active in the humanist movement since attending her first local chapter meetings in 2007 and her first AHA conference in 2008. In 2009 she founded the San Diego Coalition of Reason, a cooperative coalition of atheist, humanist and freethought groups. San Diego CoR, a member of United CoR, is recognized as a leading secular organization in southern California.
Debbie is the immediate past president of the Humanist Fellowship of San Diego, president of the San Diego Chapter of Americans United for Separation of Church and State, co-founder of the San Diego Recovering from Religion Meetup group, and founder of the San Diego Military Association of Atheists and Freethinkers Meetup group. In 2011 Debbie became certified as a Humanist Chaplain in order to better serve and advocate for non-theists in the military. She established the first ever humanist meeting at a military base in San Diego, and established volunteer opportunities for Humanist Chaplains at the VA hospital in La Jolla.
Prior to her activism in secular causes, Debbie was an active member of her Reform synagogue ("out" as a nontheist), serving on the board of directors and chairing several committees including Education, Social Action, Outreach to Interfaith, and Membership. She is retired from a career as a psychotherapist in private practice and investigator in neuropsychological research at the UCSD School of Medicine. Email: ED at humanists DOT org
Board meetings are held the third Monday of every month. Members of the Humanist Community are welcome to attend meetings and may vote in the election of the board every February.
In addition to being members of HCSV, all directors are required to members of the American Humanist Association (AHA).